In the age of Peak TV there's a whole lot of television and performances out there; so many performances that some slide under the radar, especially in the vast field of comedy. These are a few of the best episodes, performances and overall shows that deserve a shot at a win this year.
Comedy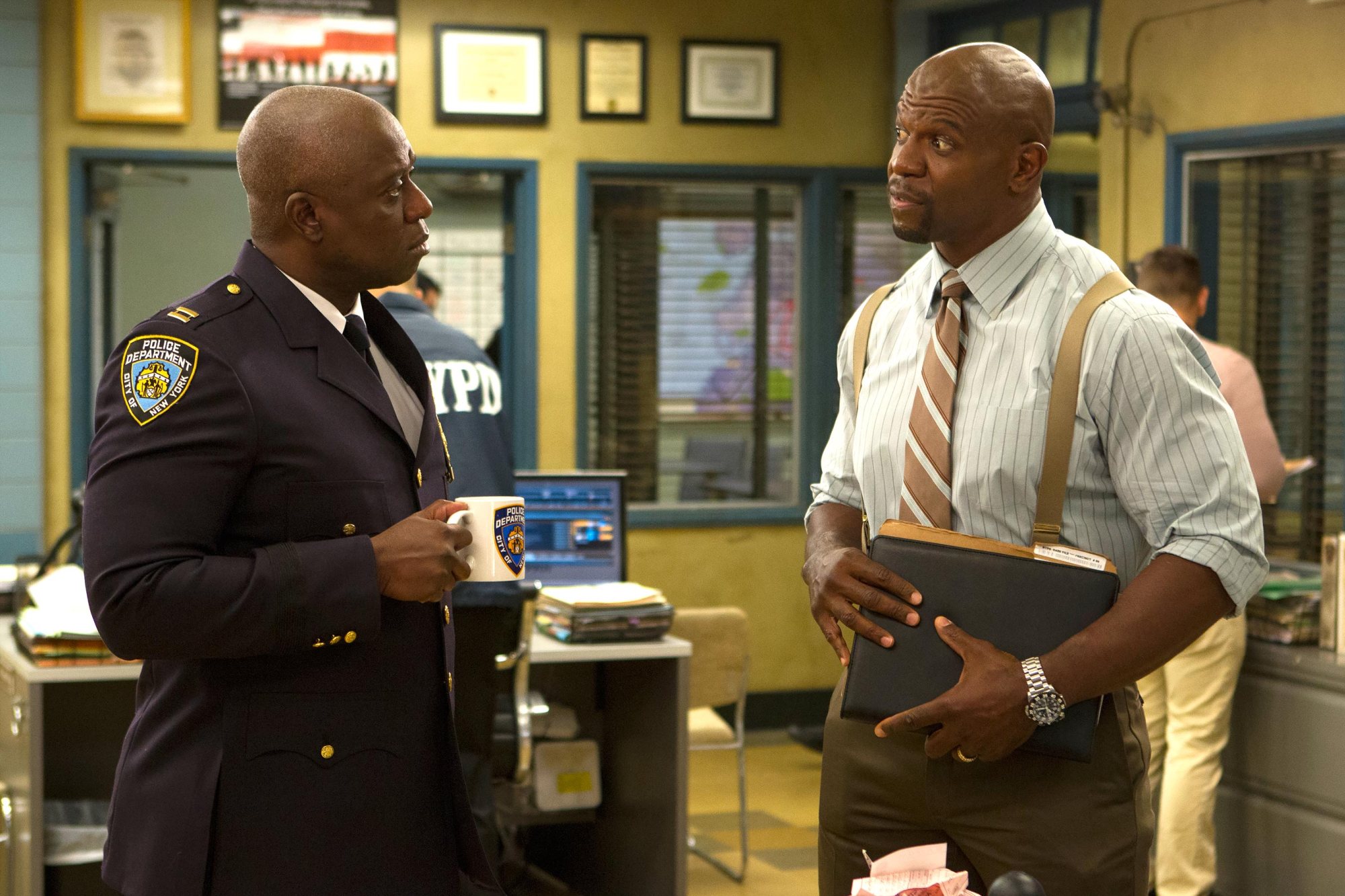 Brooklyn Nine-Nine
The show absolutely deserves a nomination, but in particular the writing for the standout season four episode 'Moo Moo' deserves to be nominated and win an Emmy this year. The episode tackled racial profiling within police departments and was handled with surprising grace, appropriate humor and a proper serious tone as well. Terry Crews gave an incredible performance in the episode, as he always does, as did Andre Braugher. Both actors should earn a nomination as well.
Maya Rudolph as Dionne Warwick
While the latest season of "The Unbreakable Kimmy Schmidt" started a little slow, the absolute highlight of the season had to be Rudolph's unexpectedly hilarious performance as famed musician Dionne Warwick. Her voice, her grace and those damn Baby Corns made Rudolph one of the best things that has ever happened on the series as a whole and more than deserving of a guest star nomination.
Atlanta
It's likely that "Atlanta" will get nominated for its fantastic first season, but I just wanted to mention it because it deserves it so much. Donald Glover especially deserves a nomination for his lead role.
Master of None
The second season of Aziz Ansari's Netflix comedy was unique and well done just like it's first. But the season's pinnacle 'Thanksgiving' episode needs a nomination for writing. If 'Parents' was the standout of season one 'Thanksgiving' was definitely season two's. The story of Denise's life long journey towards coming out to her family was so well told I actually cried during the scene where she tells her mother, played wonderfully by Angela Basset who should also earn a guest star nomination.
Drama
"The Americans", "The Americans", and "The Americans": probably the most underrated series that's pure Emmy bait yet never wins anything. That's all I have to say here, just give those people all the Emmy's already.
Genre Shows
In general I've chosen that the hill I'll die on is the insistence that more than two fantasy/sci-fi genre shows get any sort of awards recognition. Some in particular standout more than others though like "iZombie's" Rose McIver and "Orphan Black's" Tatiana Maslany. While Maslany won last year, she truly deserves to win every single year though sadly Maslany missed the Emmy eligibility period this year due to the shows summer status. Meanwhile, McIver is churning out different performances and personalities every week to absolute perfection but is constantly overlooked because of the network she's on and the type of show she stars in.
Seeing 'Luke Cage' earn a number of nominations would be a dream come true as well. That entire series was well-crafted, brilliantly acted and visually stunning.
Here's hoping some of these hopefuls will earn their well-deserved nominations this season.
2017 Emmy nominations will be announced Thursday, July 13.