The Marvel Cinematic Universe has become known for their amazing films since 2008's "Iron Man." But we all know that some have been better than others and some have just fallen flat. So let's rank the movies so far from worst to best.
Now updated to include this weekend's latest Marvel release, which nearly drops all the films in the MCU down a notch.
*Authors note: in complete honesty I never could be bothered to even watch 'Doctor Strange' hence it's absence from this list.
15. 'Iron Man 3'
I know people love this movie and it made all the money but the third Iron Man stand-alone tried a lot of things and most of them didn't work. The film's villains fell flat compared to the first two films and it didn't seem to know just how to handle Tony's world post "Avengers." The biggest problem was the new director; Jon Favreau was sorely missed behind the camera.
14. 'The Incredible Hulk'
While Mark Ruffalo has mastered the character, Edward Norton's turn as Bruce Banner was enjoyable. The story was solid and didn't try to simply redo the first film, which we should never ever speak of. The film successfully redeemed the Hulk name in the MCU, but wasn't a stand out worthy of a higher spot.
13. 'Thor: The Dark World'
This sequel wasn't bad, but it wasn't as good as its predecessor either. Loki yet again stole the show, but supporting characters like Lady Sif and Fandral deserved more screen time than they were allotted. Jane could have used more to do than damsel it for the better part of the movie as well.
12. 'Iron Man'
The movie that started it all started it all with a bang. Tony's enigmatic personality was brilliantly played with the utmost perfect casting decision of Robert Downy Jr. Because of the incredible director/actor duo of Downey and Favreau Marvel's new era was reigned in pretty perfectly.
11. 'Ant-Man'
"Ant-Man" could have been a trainwreck. When the longtime connected director and screenwriter dropped out of the film fans were worried, but the tiny hero rose above the negativity. Paul Rudd perfectly combines humor and hero as Scott Lang and the movie proved itself to be a standout in the MCU. Ant-Man is a lesser known Marvel hero and the movie gave the character a well-deserved spotlight.
10. 'Avengers: Age of Ultron'
While not everyone loved the Avengers follow up you can't deny its awesome villain and witty dialogue. Also for those long suffering Hawkeye fans like me this movie finally gave him some well-deserved screen time. Not a perfect film, but a solid ending to Joss Whedon's time with the MCU.
9. 'Spiderman: Homecoming'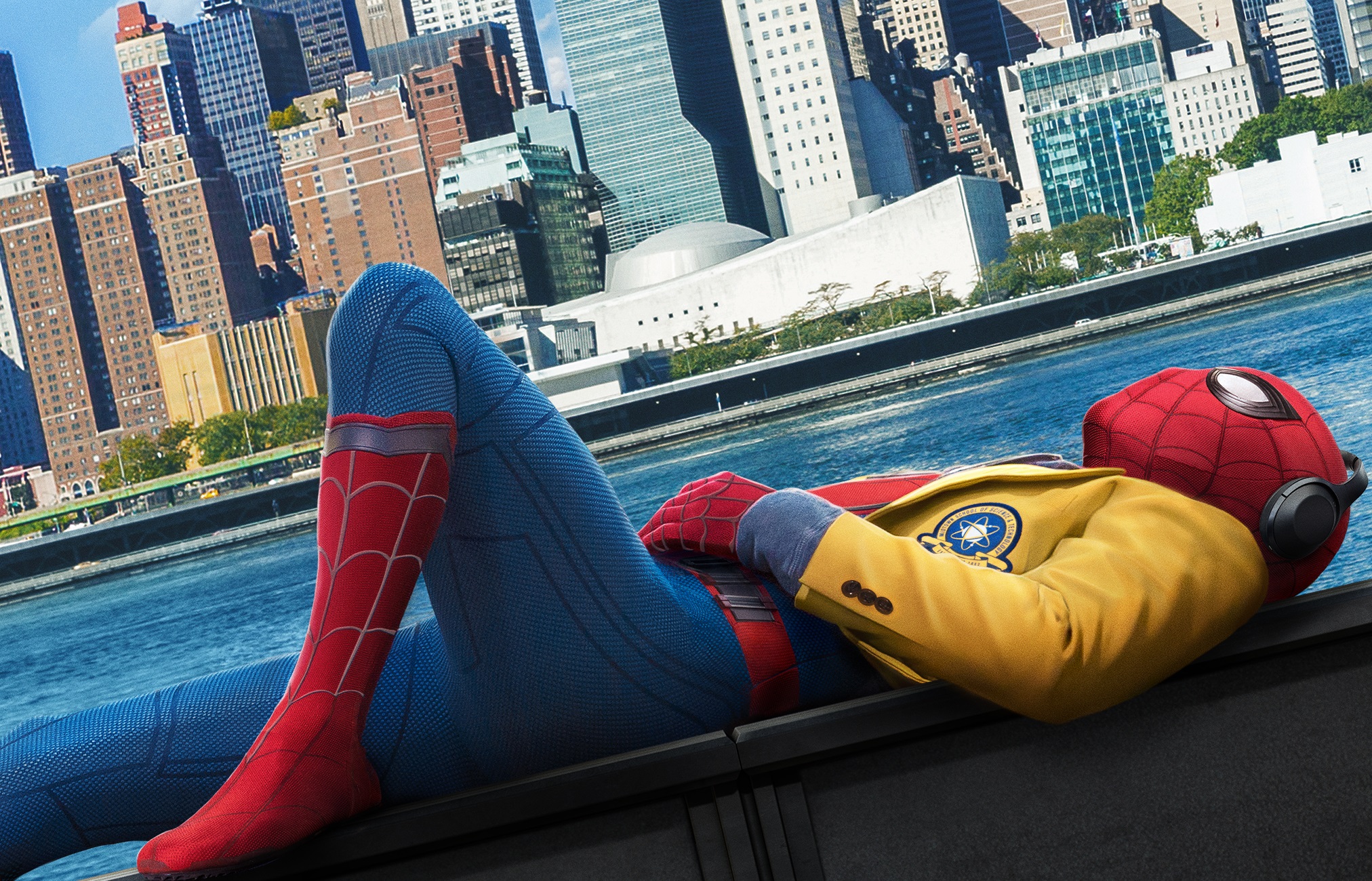 It took a long time but Marvel finally got Spiderman right. Tom Holland is a perfect fit for the role, playing the fact that Spidey really is just a kid at the end of the day fantastically. Plus that plot twist was the first time I was genuinely shocked by something in a Marvel film. The only reason this isn't higher on the list is because it could have been better with a lot less or no Tony Stark at all.
8. 'Thor'
Chris Hemsworth was another perfect casting choice by Marvel and no one expected this film to be as good as it was. "Thor" could have been ridiculous, draped in too much out of this world mythology, but it wasn't. And of course we can't overlook the fact that this movie graced the world with the rise of Tom Hiddleston who stole every scene he was in as Loki, Thor's mischievous little brother.
7. 'Iron Man 2'
Easily the best of the Iron Man stand-alone films, this one brought us a new side to Tony and the romance we all saw coming. The introduction of Black Widow was in its own way overdue since she should be in everything since the beginning of the creation of all things Marvel. Sam Rockwell, while a ridiculous villain, was brilliant as he tends to be in every role he tackles. The return of Nick Fury and Phil Coulson also made this movie the finest of the Iron Man films.
6. ' Captain America: Civil War'
"Civil War" isn't a great Captain America movie but it is a well done Avengers movie if we're being honest. While Steve and Bucky's relationship still takes center stage in the film, it could have been focused on even more. Because of that it's amazing. The Steve/Bucky dynamic is one of the most intriguing and deeply emotional connections in the whole of the Marvel Universe and Sebastian Stan and Chris Evans continued to portray it perfectly in this film. Black Panther's introduction also set's up for what is hopefully an incredible future onscreen for the character.
5. 'Captain America: The First Avenger'
He's the first Avenger for a reason, because he's awesome. Steve Rogers is the everyman, nice guy that everyone can get behind. You root for him at every turn and his first major movie is an excellent portrayal of the hero origin story. With a supporting cast comprised of brilliant actors, like the most kick ass woman in the MCU, Hayley Atwell nothing about this movie falls short. Captain America's first major on-screen appearance proved why he is the man known to always lead the Avengers.
4. 'Guardians of the Galaxy'
Let's be honest, you put Andy Dwyer in space with a talking tree and a gun toting raccoon you expect it to turn out as a cheesy laugh-riot comedy. That wasn't the case, though the film is definitely funny it's also a surprising space epic for the ages. "Guardians" was an unexpected hit with an amazing ensemble cast and a story that was oddly relatable. No one expected to shed tears over a tree and a raccoon, but this movie made us all do that.
3. 'The Avengers'
No matter how many Avengers movies they make the first one will always be the best one. It was the first time a superhero team-up had been successfully done in a major film and it was executed brilliantly. Whedon perfectly encapsulated the struggle of bringing together a team of unlikely heroes with a great story and script that was portrayed with the stellar performances from the entire cast. The reality is every Avengers movie will have to live in the shadow of the original triumph.
2. 'Guardians of the Galaxy: Vol. 2'
The second installment of the "Guardians" franchise isn't just amazing because of the cutest dancing tree in the universe, much like it's predecessor it maintains humor throughout but also brought new depth to the beloved crew of characters. It also continues to benefit from it's separation from the rest of the MCU, no pop up appearances of Tony Stark taking over or anything of the like allow the film to just be about this ragtag group of heroes we've grown to love. Great music, witty dialogue, excellent performances all around and an unexpectedly poignant commentary of what it means to be family all made up for not only an incredible Marvel film, but just an incredible film overall.
1. 'Captain America: The Winter Soldier'
The second stand-alone film for Cap very nearly put every prior MCU movie to shame. Winter Soldier gets everything right. Every actor is perfect, especially Sebastian Stan who gives an incredibly emotional performance without saying a word for the better part of the movie. The action is thrilling, the story takes the superhero movie to new political thriller heights and the direction from the Russo brothers is compelling and holds your attention from start to finish. Just as every future Avengers film will live in the shadow of the original, it's safe to say that every stand-alone Marvel film will have to live in the shadow of "The Winter Soldier."